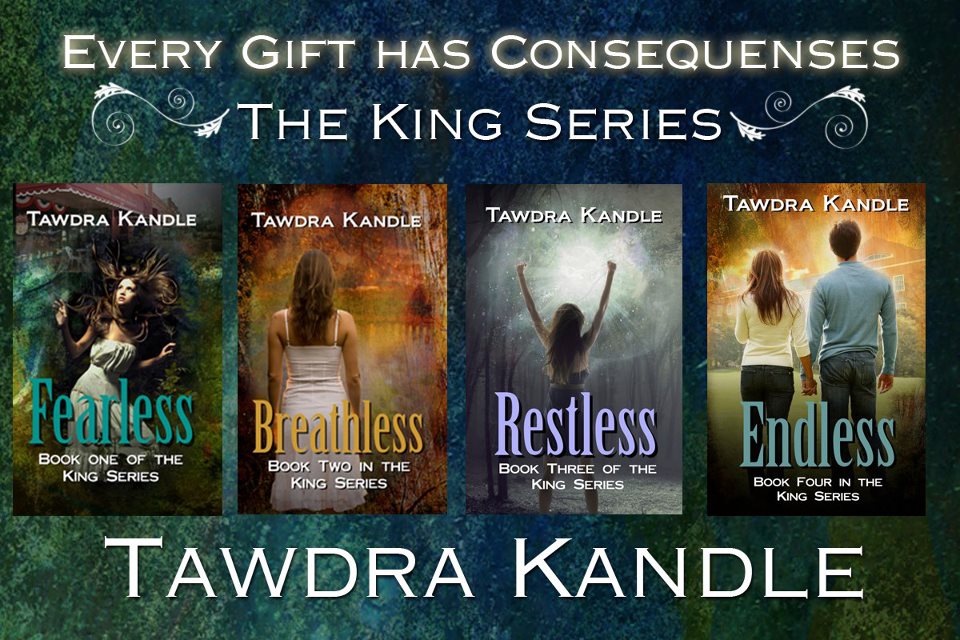 The adventure begins with FEARLESS: Tasmyn Vaughn didn't expect much when her dad's job moved them to a small town in Florida; it was just another new school. But there is more to King than meets the eye, and soon Tasmyn's ability to hear others' thoughts is the least of her worries. Entangled in a web of first love, quirky and secretive townsfolk, magic and blood rituals, she discovers the town's secrets aren't just bizarre, they're deadly. . .
. . .continues with BREATHLESS: Tasmyn Vaughn is not having the senior year she expected. Her boyfriend Michael leaves for college, she's being stalked by a suspicious preacher, pursued by the hot new boy at school and blackmailed by her chemistry teacher–who just might be a witch. Tas needs all of her many talents–and a little help from unexpected sources–just to keep her head above water. . .literally.
. . .and then get RESTLESS: When she agrees to allow Ms. Lacusta to help develop her powers, Tasmyn has no idea how deep and dark the journey will become. Trapped between fascination and fear, she moves farther away from friends and family, even her boyfriend Michael. Leading a double life forces Tas into decisions that will threaten her sanity and her future… and the very lives of those she loves.
…and find a love that's ENDLESS: After the tumult of her high school senior year, all is right in Tasmyn Vaughan's world. She's attending college with her boyfriend, and she's learning to control her powers. Everything is finally perfect, until it isn't.
When her new part-time job leads to more than she bargained for, Tasmyn is thrown into a deadly fight against forces of evil that she didn't even know existed. Mastering her extraordinary gifts—along with the strength of an endless love—may be the only weapon that can guarantee her a happily ever after.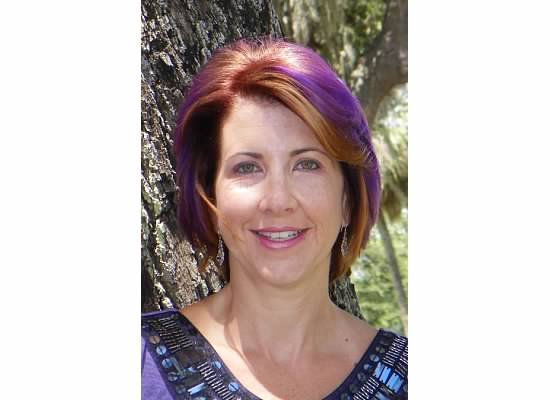 Tawdra Thompson Kandle lives in central Florida with her husband, children, cats and dog. She loves homeschooling, cooking, traveling and reading, not necessarily in that order. And yes, she has purple hair.
Follow Tawdra here: FACEBOOK TWITTER PINTEREST
. . .and be sure to subscribe to her updates for more exciting reading!
My review:
The King Series
Fearless(book one)
In the first book of this paranormal young adult series, we are introduced to Tasmyn, a high school student who can read minds. Her unique gift causes her and her parents to move quite a bit so she has lead a very sheltered and lonely life. They have just moved to King, Florida . At school, she meets Michael and it is love at first sight (luckily for both of them). For the first time in her life, Tasmyn makes friends. Unfortunately, she also attracts the attention of a group of mean girls who are dabbling in witchcraft, with the help of a teacher. She must use her gifts and summon her bravery to survive their plans. If you have ever wondered what it would be like to read minds…and fall in love, check out this fabulous book!
Breathless (book two)
This book will leave you breathless! Tasmyn is without Michael because he is now away at college. She also meets Rafe, a boy with his own unique gifts. She is forced to work with the teacher whose witchcraft teaching almost killed her in the last book. And there is a preacher who suspects what she can do and believes she is evil. Tasmyn makes decisions to hide her activities from her parents and Michael. This book is fast paced and ends with a Tasmyn once again in a perilous situation from which she must escape.
Restless (book three)
This was my favorite book of the series. It is much darker than the first two. She distances herself from her boyfriend and gets involved with Rafe, who is part of a King family. She begins working with the teacher on how to use her talents. These abilities are more than just the mind-reading! We also learn more about Rafe's family and King. I loved all the magic in this book and the action towards the end as she must get away from her dangerous teacher for good.
Endless (book four)
And so it ends…in this book, Tasmyn and Michael are together and away at college. She is recruited by an organization where she (and her parents) think she can use her gift for good. She has her doubts and should have listened to her intuition! She gets involved in a murder investigation and comes face-to-face with the father of the girl who tried to kill her in the first book. The end has lots of action and a twist. Love the way the author ties up the series although sad to see it end.
This paranormal series has romance and action and can be enjoyed by young adults and adults alike. If you are over 21, I suggest a nice Riesling to go with it. 🙂